Complete Netflix Austria movie list PLUS how to get American Netflix
New on Netflix Austria, plus a Complete Listing of everything on Netflix in Austria
Sorry, it doesn't look like Full Metal Panic? Fumoffu is available on Netflix in Austria
Unlock Full Metal Panic? Fumoffu
and thousands of other movies and TV shows worldwide!
If Full Metal Panic? Fumoffu isn't available in your country, or you are visiting a country where it isn't, there is still a way to watch it!
Learn how to watch International Netflix
Did you know that you can watch American Netflix from anywhere worldwide? Not only that, but you can unlock the entire Netflix catalogues for USA, Canada, UK, the Netherlands, Germany, and Japan, all of which have hundreds of movies and TV shows that the others don't! Check out the link above for more information.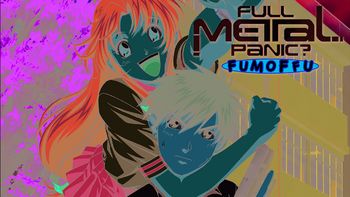 Full Metal Panic? Fumoffu
When their high school is under siege, anime heroes Sousuke and Kaname take on yet another dangerous mission that has them wiping out a deadly menace. Fighting terrorists 101. Passing love notes in study hall -- with battle plans. And who just kidnapped the lunch lady?
Luci Christian | Chris Patton | Tomokazu Seki | Hilary Haag | Satsuki Yukino | Yukana Nogami
TV Shows