Complete Netflix Belgium movie list PLUS how to get American Netflix
New on Netflix Belgium, plus a Complete Listing of everything on Netflix in Belgium
Ghost in the Shell 2: Innocence was first made available on Netflix Belgium on Tuesday, February 28, 2017
Unlock Ghost in the Shell 2: Innocence
and thousands of other movies and TV shows worldwide!
If Ghost in the Shell 2: Innocence isn't available in your country, or you are visiting a country where it isn't, there is still a way to watch it!
Learn how to watch International Netflix
Did you know that you can watch American Netflix from anywhere worldwide? Not only that, but you can unlock the entire Netflix catalogues for USA, Canada, UK, the Netherlands, Germany, and Japan, all of which have hundreds of movies and TV shows that the others don't! Check out the link above for more information.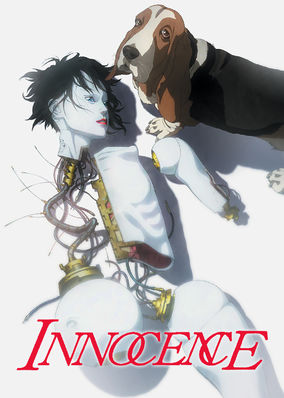 Ghost in the Shell 2: Innocence
In the year 2032, a crime-fighting cyborg investigates a murder spree committed by "gynoids," human-like female robots designed for pleasure. In a future where robots have become more and more human, it takes a hybrid to solve a string of machine-on-man murders.
Akio Otsuka | Hiroaki Hirata | Naoto Takenaka | Atsuko Tanaka | Koichi Yamadera | Tamio Oki | Yutaka Nakano | Yoshiko Sakakibara
Mamoru Oshii
Anime | Japanese Action & Adventure | Japanese Sci-Fi & Fantasy