Complete Netflix Canada movie list PLUS how to get American Netflix
New on Netflix Canada, plus a Complete Listing of everything on Netflix in Canada
Sorry, it doesn't look like Winx Club: The Mystery of the Abyss is available on Netflix in Canada
Unlock Winx Club: The Mystery of the Abyss
and thousands of other movies and TV shows worldwide!
If Winx Club: The Mystery of the Abyss isn't available in your country, or you are visiting a country where it isn't, there is still a way to watch it!
Learn how to watch International Netflix
Did you know that you can watch American Netflix from anywhere worldwide? Not only that, but you can unlock the entire Netflix catalogues for USA, Canada, UK, the Netherlands, Germany, and Japan, all of which have hundreds of movies and TV shows that the others don't! Check out the link above for more information.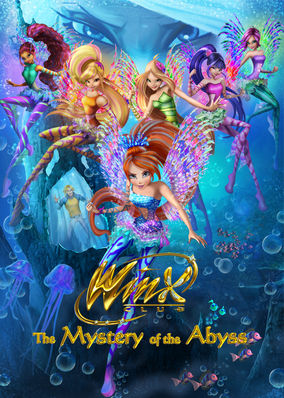 Winx Club: The Mystery of the Abyss
Winx Club's archenemies team with an evil nymph to find the ultimate power source: the Pearl of the Depth. But can it beat the strength of Winx love? A teen fairy and her five best friends fight evil witches ... and take girl power to a whole new dimension!
Vincenzo Alfieri | Federico Aloi | Sabrina Ariganello | Stefania Carrara | Valentina Cocco | Valentina D'Orsi | Benedetta Dossi | Serena Dovì | Serena Dovì
Iginio Straffi
Children & Family Movies | Movies for ages 8 to 10 | Movies for ages 11 to 12