Complete Netflix Canada movie list PLUS how to get American Netflix
New on Netflix Canada, plus a Complete Listing of everything on Netflix in Canada
Sorry, it doesn't look like Metro Manila is available on Netflix in Canada
Unlock Metro Manila
and thousands of other movies and TV shows worldwide!
If Metro Manila isn't available in your country, or you are visiting a country where it isn't, there is still a way to watch it!
Learn how to watch International Netflix
Did you know that you can watch American Netflix from anywhere worldwide? Not only that, but you can unlock the entire Netflix catalogues for USA, Canada, UK, the Netherlands, Germany, and Japan, all of which have hundreds of movies and TV shows that the others don't! Check out the link above for more information.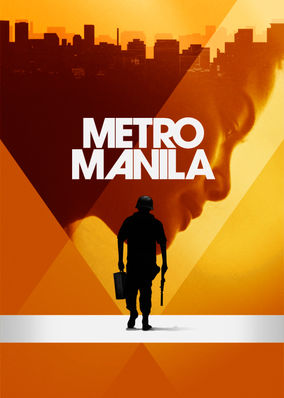 Metro Manila
Seeking a better life, Oscar moves his family from a farm to the bustling city of Manila, where they soon realize that they're out of their element. Things reach a boiling point when Oscar's job at an armored truck company threatens his very life. Finding your feet on sizzling concrete isn't for wimps. A former farmer armors up before the city eats him alive.
Jake Macapagal | John Arcilla | Althea Vega | Erin Panlilio | Iasha Aceio | Miles Canapi | JM Rodriguez | Ana Abad-Santos | Moises Magisa
Sean Ellis
Dramas | Thrillers | Independent Movies