Complete Netflix Canada movie list PLUS how to get American Netflix
New on Netflix Canada, plus a Complete Listing of everything on Netflix in Canada
Sorry, it doesn't look like Starship Troopers: Invasion is available on Netflix in Canada
Unlock Starship Troopers: Invasion
and thousands of other movies and TV shows worldwide!
If Starship Troopers: Invasion isn't available in your country, or you are visiting a country where it isn't, there is still a way to watch it!
Learn how to watch International Netflix
Did you know that you can watch American Netflix from anywhere worldwide? Not only that, but you can unlock the entire Netflix catalogues for USA, Canada, UK, the Netherlands, Germany, and Japan, all of which have hundreds of movies and TV shows that the others don't! Check out the link above for more information.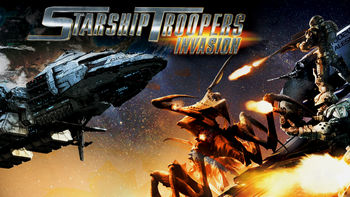 Starship Troopers: Invasion
A starship crew on a secret mission goes missing in a nebula, and troopers must embark on a rescue mission while also combating invading alien bugs. A rescue mission in space is no simple task, especially when bugs are involved. And these aren't the kind you step on.
David Matranga | Luci Christian | David Wald | Andrew Love | Leraldo Anzaldua | Emily Neves | Melissa Davis | Justin Doran | Kalob Martinez | Sam Roman
Shinji Aramaki
Foreign Movies | Action & Adventure | Sci-Fi & Fantasy