Complete Netflix Canada movie list PLUS how to get American Netflix
New on Netflix Canada, plus a Complete Listing of everything on Netflix in Canada
Christmas on Salvation Street was first made available on Netflix Canada on Monday, December 1, 2014
Unlock Christmas on Salvation Street
and thousands of other movies and TV shows worldwide!
If Christmas on Salvation Street isn't available in your country, or you are visiting a country where it isn't, there is still a way to watch it!
Learn how to watch International Netflix
Did you know that you can watch American Netflix from anywhere worldwide? Not only that, but you can unlock the entire Netflix catalogues for USA, Canada, UK, the Netherlands, Germany, and Japan, all of which have hundreds of movies and TV shows that the others don't! Check out the link above for more information.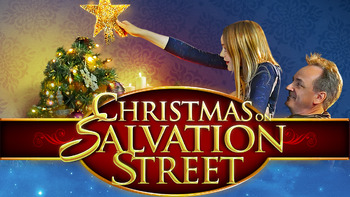 Christmas on Salvation Street
To assist those in need, a widowed pastor moves his family to the inner city, where they must struggle to adjust before they can help their community. It'll take a lot of faith to make this place their home. It'll take even more to leave their mark on the neighborhood.
Olivia Rose Keegan | Joe Pacheco | Catherine Lidstone | Israel Matos | Kareem McGuire | Myron Emery Jr. | Elijah Rock | Brandon McKinnie | Audry Matos | Reatha Grey
Ralph E. Portillo
Dramas | Children & Family Movies | Faith & Spirituality