Complete Netflix Canada movie list PLUS how to get American Netflix
New on Netflix Canada, plus a Complete Listing of everything on Netflix in Canada
Sorry, it doesn't look like Kundo: Age of the Rampant is available on Netflix in Canada
Unlock Kundo: Age of the Rampant
and thousands of other movies and TV shows worldwide!
If Kundo: Age of the Rampant isn't available in your country, or you are visiting a country where it isn't, there is still a way to watch it!
Learn how to watch International Netflix
Did you know that you can watch American Netflix from anywhere worldwide? Not only that, but you can unlock the entire Netflix catalogues for USA, Canada, UK, the Netherlands, Germany, and Japan, all of which have hundreds of movies and TV shows that the others don't! Check out the link above for more information.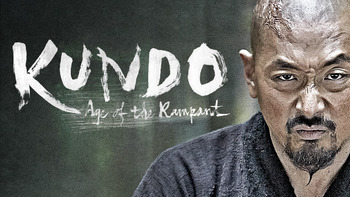 Kundo: Age of the Rampant
In an era where status and wealth are decided by birth, a band of thieves risks their lives to steal from the rich and give to the poor and oppressed. Armed with elite skills and the hopes of a desperate people, these guys go from zeroes to the ultimate fighting heroes.
Lee Gyoung-young | Ha Jung-woo | Ma Dong-seok | Lee Sung-min | Man-sik Jung | Yoon Ji-hye | Gang Dong-won | Kim Hae-suk | Han Ye-ri
Jong-bin Yun
Dramas | Foreign Movies | Action & Adventure