Complete Netflix Canada movie list PLUS how to get American Netflix
New on Netflix Canada, plus a Complete Listing of everything on Netflix in Canada
Sorry, it doesn't look like The Defender is available on Netflix in Canada
Unlock The Defender
and thousands of other movies and TV shows worldwide!
If The Defender isn't available in your country, or you are visiting a country where it isn't, there is still a way to watch it!
Learn how to watch International Netflix
Did you know that you can watch American Netflix from anywhere worldwide? Not only that, but you can unlock the entire Netflix catalogues for USA, Canada, UK, the Netherlands, Germany, and Japan, all of which have hundreds of movies and TV shows that the others don't! Check out the link above for more information.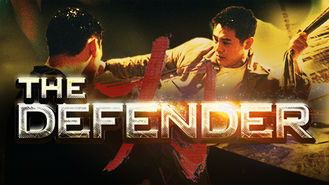 The Defender
Beijing's toughest bodyguard is hired to help local police protect the beautiful witness to an underworld hit. As the danger increases, so do his feelings for the young woman he must defend at all costs. A beautiful murder witness: targeted for death by the underworld, protected by the toughest bodyguard in Beijing.
Kent Cheng | Jet Li | Christy Chung | Wing-Chung Leung | Collin Chou | Wai-Kwok Ng | Wai-lim Chu
Corey Yuen
Foreign Action & Adventure | Asian Action Movies | Chinese Movies