Complete Netflix Canada movie list PLUS how to get American Netflix
New on Netflix Canada, plus a Complete Listing of everything on Netflix in Canada
Gargantia on the Verdurous Planet was first made available on Netflix Canada on Thursday, December 1, 2016
Unlock Gargantia on the Verdurous Planet
and thousands of other movies and TV shows worldwide!
If Gargantia on the Verdurous Planet isn't available in your country, or you are visiting a country where it isn't, there is still a way to watch it!
Learn how to watch International Netflix
Did you know that you can watch American Netflix from anywhere worldwide? Not only that, but you can unlock the entire Netflix catalogues for USA, Canada, UK, the Netherlands, Germany, and Japan, all of which have hundreds of movies and TV shows that the others don't! Check out the link above for more information.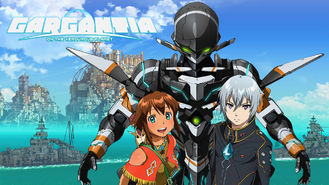 Gargantia on the Verdurous Planet
After falling through a wormhole, a space-dwelling teen mecha pilot awakes to find himself amid the inhabitants of a strange planet called ... Earth. Earth is a nice place for an alien to visit, but he wouldn't want to live here. Unfortunately, he may not have a choice.
Sayaka Ohara | Michelle Ruff | Alan Lee | Julie Ann Taylor | Cassandra Morris | Katsuyuki Konishi | Patrick Seitz | Hisako Kanemoto | Shizuka Ito | Kaito Ishikawa | Laura Post | Yuka Terasaki
Kazuya Murata
TV Shows | Alien Sci-Fi | Anime | Anime Sci-Fi | Anime Series