Complete Netflix Canada movie list PLUS how to get American Netflix
New on Netflix Canada, plus a Complete Listing of everything on Netflix in Canada
Sorry, it doesn't look like 009-1: The End of the Beginning is available on Netflix in Canada
Unlock 009-1: The End of the Beginning
and thousands of other movies and TV shows worldwide!
If 009-1: The End of the Beginning isn't available in your country, or you are visiting a country where it isn't, there is still a way to watch it!
Learn how to watch International Netflix
Did you know that you can watch American Netflix from anywhere worldwide? Not only that, but you can unlock the entire Netflix catalogues for USA, Canada, UK, the Netherlands, Germany, and Japan, all of which have hundreds of movies and TV shows that the others don't! Check out the link above for more information.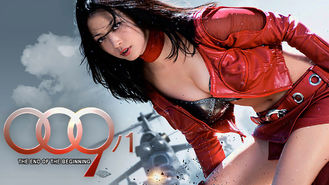 009-1: The End of the Beginning
A female cyborg spy designed to be a cold-hearted killing machine sets out to bust a human trafficking ring and rescue the scientist who created her. This deadly sexy cyborg is a spy group's greatest weapon. Until she starts getting in touch with her human side.
Naoto Takenaka | Nao Nagasawa | Aya Sugimoto | Hirotaro Honda | Mayuko Iwasa | Minehiro Kinomoto | Mao Ichimichi | Shizuka Midorikawa
Koichi Sakamoto
Sci-Fi & Fantasy | International Action & Adventure | International Sci-Fi & Fantasy