Complete Netflix Canada movie list PLUS how to get American Netflix
New on Netflix Canada, plus a Complete Listing of everything on Netflix in Canada
The Hotwives of Orlando was first made available on Netflix Canada on Monday, August 31, 2015
Unlock The Hotwives of Orlando
and thousands of other movies and TV shows worldwide!
If The Hotwives of Orlando isn't available in your country, or you are visiting a country where it isn't, there is still a way to watch it!
Learn how to watch International Netflix
Did you know that you can watch American Netflix from anywhere worldwide? Not only that, but you can unlock the entire Netflix catalogues for USA, Canada, UK, the Netherlands, Germany, and Japan, all of which have hundreds of movies and TV shows that the others don't! Check out the link above for more information.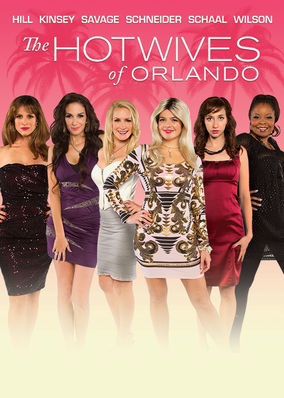 The Hotwives of Orlando
The six hottest housewives of Orlando are backstabbers who love fame, money, trashy clothes and, best of all, stealing the spotlight from each other. Lying, cheating, catfights and "whore couture" can be shocking ... but hilarious? With these ladies, better believe it.
Kristen Schaal | Matt Besser | Stephen Tobolowsky | Angela Kinsey | Paul Scheer | Andrea Savage | Seth Morris | Joey McIntyre | Jerry Minor | Casey Wilson | Danielle Schneider | Tymberlee Hill
Alex Fernie
Comedies | TV Comedies | Sitcoms