Complete Netflix Canada movie list PLUS how to get American Netflix
New on Netflix Canada, plus a Complete Listing of everything on Netflix in Canada
Naomi and Ely's No Kiss List was first made available on Netflix Canada on Wednesday, November 18, 2015
Unlock Naomi and Ely's No Kiss List
and thousands of other movies and TV shows worldwide!
If Naomi and Ely's No Kiss List isn't available in your country, or you are visiting a country where it isn't, there is still a way to watch it!
Learn how to watch International Netflix
Did you know that you can watch American Netflix from anywhere worldwide? Not only that, but you can unlock the entire Netflix catalogues for USA, Canada, UK, the Netherlands, Germany, and Japan, all of which have hundreds of movies and TV shows that the others don't! Check out the link above for more information.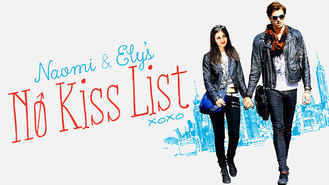 Naomi and Ely's No Kiss List
Naomi and her gay best friend, Ely, have been inseparable since childhood, but their bond faces its biggest test yet when they fall for the same guy. A long-running romance with her oldest pal is usually simple, considering he's gay. But not when they eye the same guy.
Monique Coleman | Ryan Ward | Danny Flaherty | Victoria Justice | Griffin Newman | Pierson Fode
Kristin Hanggi
Comedies | Romantic Movies | Romantic Comedies