Complete Netflix Canada movie list PLUS how to get American Netflix
New on Netflix Canada, plus a Complete Listing of everything on Netflix in Canada
Hyeomnyeo: Kar-ui gi-eok was first made available on Netflix Canada on Saturday, March 12, 2016
Unlock Hyeomnyeo: Kar-ui gi-eok
and thousands of other movies and TV shows worldwide!
If Hyeomnyeo: Kar-ui gi-eok isn't available in your country, or you are visiting a country where it isn't, there is still a way to watch it!
Learn how to watch International Netflix
Did you know that you can watch American Netflix from anywhere worldwide? Not only that, but you can unlock the entire Netflix catalogues for USA, Canada, UK, the Netherlands, Germany, and Japan, all of which have hundreds of movies and TV shows that the others don't! Check out the link above for more information.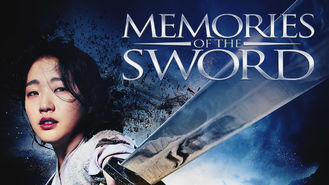 Hyeomnyeo: Kar-ui gi-eok
For years, a young woman trains in secret to slay the general who killed her parents, but past deceptions and present loyalties will mar her mission. She vows revenge on the man who betrayed and murdered her parents. But what if she should be looking for another target?
Lee Kyeong-yeong | Do-yeon Jeon | Lee Byung-hun | Tae-woo Kim | Kim Young-min | Bae Soo-bin | Kim Go-eun | Jun-ho Lee | Soo-an Kim
Heung-sik Park
Action & Adventure | Asian Action Movies | International Action & Adventure