Complete Netflix Canada movie list PLUS how to get American Netflix
New on Netflix Canada, plus a Complete Listing of everything on Netflix in Canada
Lost & Found Music Studios was first made available on Netflix Canada on Friday, June 2, 2017
Unlock Lost & Found Music Studios
and thousands of other movies and TV shows worldwide!
If Lost & Found Music Studios isn't available in your country, or you are visiting a country where it isn't, there is still a way to watch it!
Learn how to watch International Netflix
Did you know that you can watch American Netflix from anywhere worldwide? Not only that, but you can unlock the entire Netflix catalogues for USA, Canada, UK, the Netherlands, Germany, and Japan, all of which have hundreds of movies and TV shows that the others don't! Check out the link above for more information.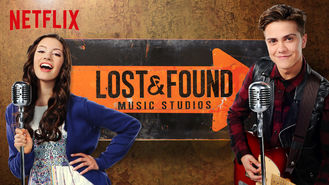 Lost & Found Music Studios
Teen singers-songwriters in an elite music program form bonds of friendship, creativity and romance while turning their passion into their profession. Only a few talented young musicians are chosen each year. If they do the work, they might make their dreams come true.
Trevor Tordjman | Brittany Raymond | Victoria Baldesarra | Jordan Clark | Matthew Bacik | Sarah Carmosino | DeShaun Clarke | Ella Jonas Farlinger | Keara Graves | Katrina Hachey | Shane Harte | Ian Mattthews | Ali Milner | Levi Randall | Michael Torontow | Alex Zaichkowski | Alyssa Baker
Frank Van Keeken
TV Shows | Kids' TV | Kids Music | Mockumentaries | Music & Musicals