Complete Netflix Canada movie list PLUS how to get American Netflix
New on Netflix Canada, plus a Complete Listing of everything on Netflix in Canada
The Man Who Ate Himself to Death was first made available on Netflix Canada on Friday, May 20, 2016
Unlock The Man Who Ate Himself to Death
and thousands of other movies and TV shows worldwide!
If The Man Who Ate Himself to Death isn't available in your country, or you are visiting a country where it isn't, there is still a way to watch it!
Learn how to watch International Netflix
Did you know that you can watch American Netflix from anywhere worldwide? Not only that, but you can unlock the entire Netflix catalogues for USA, Canada, UK, the Netherlands, Germany, and Japan, all of which have hundreds of movies and TV shows that the others don't! Check out the link above for more information.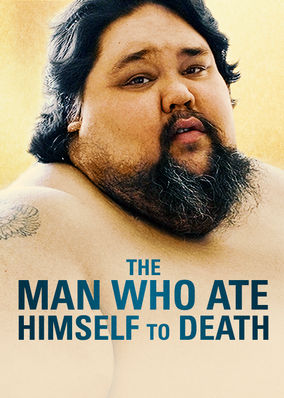 The Man Who Ate Himself to Death
On a remote island, the desperate wife of one of the world's fattest men seeks help from the outside world before her man's food addiction kills him. An uncontrollable addiction. A remote island without the medical help he desperately needs. Time is running out.
Documentaries | Biographical Documentaries | British TV Shows