Complete Netflix Canada movie list PLUS how to get American Netflix
New on Netflix Canada, plus a Complete Listing of everything on Netflix in Canada
MISCHIEVOUS KISS ~Love in Tokyo was first made available on Netflix Canada on Thursday, September 15, 2016
Unlock MISCHIEVOUS KISS ~Love in Tokyo
and thousands of other movies and TV shows worldwide!
If MISCHIEVOUS KISS ~Love in Tokyo isn't available in your country, or you are visiting a country where it isn't, there is still a way to watch it!
Learn how to watch International Netflix
Did you know that you can watch American Netflix from anywhere worldwide? Not only that, but you can unlock the entire Netflix catalogues for USA, Canada, UK, the Netherlands, Germany, and Japan, all of which have hundreds of movies and TV shows that the others don't! Check out the link above for more information.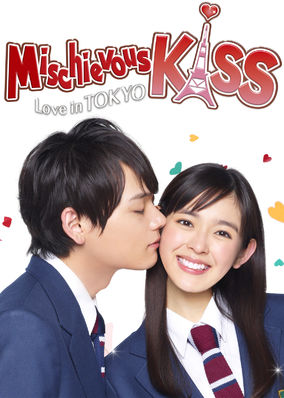 MISCHIEVOUS KISS ~Love in Tokyo
When high schooler Kotoko is forced to live in her crush Naoki's house, she realizes she has a second chance to win his love, or to wind up in tears. He's the smartest guy in school; she's no good at academics. But there are no aptitude tests for matters of the heart.
Nanami Fujimoto | Yoji Tanaka | Yuki Furukawa | Kasumi Yamaya | Honoka Miki | Yuki Yamada | Yuga Aizawa | Imo Arai Zaka Kakaricho | Tomomi Nishimura
Nanami Fujimoto | Yoji Tanaka | Yuki Furukawa | Kasumi Yamaya | Honoka Miki | Yuki Yamada | Yuga Aizawa | Imo Arai Zaka Kakaricho | Tomomi Nishimura
Japanese TV Shows | Japanese TV Comedies | Romantic Japanese TV Shows | Teen Romance