Complete Netflix Canada movie list PLUS how to get American Netflix
New on Netflix Canada, plus a Complete Listing of everything on Netflix in Canada
Sorry, it doesn't look like How to Lose a Guy in 10 Days is available on Netflix in Canada
Unlock How to Lose a Guy in 10 Days
and thousands of other movies and TV shows worldwide!
If How to Lose a Guy in 10 Days isn't available in your country, or you are visiting a country where it isn't, there is still a way to watch it!
Learn how to watch International Netflix
Did you know that you can watch American Netflix from anywhere worldwide? Not only that, but you can unlock the entire Netflix catalogues for USA, Canada, UK, the Netherlands, Germany, and Japan, all of which have hundreds of movies and TV shows that the others don't! Check out the link above for more information.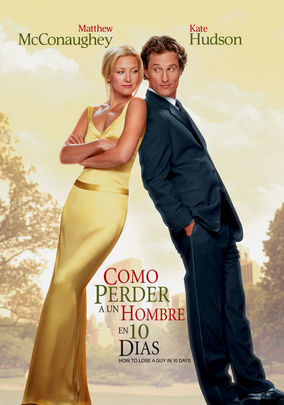 How to Lose a Guy in 10 Days
A player bets his co-workers he can make a woman fall in love with him in just 10 days. But he bets on the wrong girl -- a writer with her own agenda. She's writing about how to drop a guy; he's betting he'll make her fall in love. Ten days ... endless possibilities.
Adam Goldberg | Thomas Lennon | Matthew McConaughey | Shalom Harlow | Kathryn Hahn | Robert Klein | Kate Hudson | Annie Parisse | Bebe Neuwirth | Michael Michele
Donald Petrie
Comedies | Romantic Movies | Romantic Comedies | Romantic Favorites