Complete Netflix Canada movie list PLUS how to get American Netflix
New on Netflix Canada, plus a Complete Listing of everything on Netflix in Canada
Bring It On: Fight to the Finish was first made available on Netflix Canada on Thursday, October 23, 2014
Unlock Bring It On: Fight to the Finish
and thousands of other movies and TV shows worldwide!
If Bring It On: Fight to the Finish isn't available in your country, or you are visiting a country where it isn't, there is still a way to watch it!
Learn how to watch International Netflix
Did you know that you can watch American Netflix from anywhere worldwide? Not only that, but you can unlock the entire Netflix catalogues for USA, Canada, UK, the Netherlands, Germany, and Japan, all of which have hundreds of movies and TV shows that the others don't! Check out the link above for more information.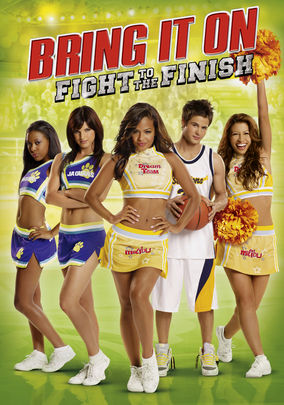 Bring It On: Fight to the Finish
After her mom gets remarried, Lina adjusts to life in affluent Malibu, where the new girl pledges to whip her school's cheerleading squad into shape. Being the new girl at a posh school is tough. But having the baddest moves on the sidelines certainly helps ...
Christina Milian | Gabrielle Dennis | Holland Roden | Nikki SooHoo | Vanessa Born | Meagan Holder | Cody Longo | Laura Cerón | Rachele Brooke Smith | David Starzyk | Shaylene Benson | Marty Dew
Bille Woodruff
Comedies | Sports Movies | Sports Comedies