Complete Netflix Canada movie list PLUS how to get American Netflix
New on Netflix Canada, plus a Complete Listing of everything on Netflix in Canada
Sorry, it doesn't look like Bobby Fischer Against the World is available on Netflix in Canada
Unlock Bobby Fischer Against the World
and thousands of other movies and TV shows worldwide!
If Bobby Fischer Against the World isn't available in your country, or you are visiting a country where it isn't, there is still a way to watch it!
Learn how to watch International Netflix
Did you know that you can watch American Netflix from anywhere worldwide? Not only that, but you can unlock the entire Netflix catalogues for USA, Canada, UK, the Netherlands, Germany, and Japan, all of which have hundreds of movies and TV shows that the others don't! Check out the link above for more information.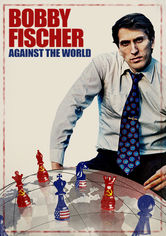 Bobby Fischer Against the World
Filmmaker Liz Garbus reveals the dark side of one of the most enigmatic of 20th century personalities: world champion chess prodigy Bobby Fischer. His talent was legendary, his technique was influential, and his behavior was notorious. With genius comes trouble.
Bobby Fischer | David Edmonds | Anthony Saidy | Susan Polgar | Henry Kissinger | David Shenk | Gudmundur Thorarinsson | Boris Spassky | Gary Kasparov | Russell Targ
Liz Garbus
Documentaries | Political Documentaries | Social & Cultural Documentaries | Biographical Documentaries | Historical Documentaries