Complete Netflix Canada movie list PLUS how to get American Netflix
New on Netflix Canada, plus a Complete Listing of everything on Netflix in Canada
Beginning of the Great Revival was first made available on Netflix Canada on Tuesday, August 2, 2016
Unlock Beginning of the Great Revival
and thousands of other movies and TV shows worldwide!
If Beginning of the Great Revival isn't available in your country, or you are visiting a country where it isn't, there is still a way to watch it!
Learn how to watch International Netflix
Did you know that you can watch American Netflix from anywhere worldwide? Not only that, but you can unlock the entire Netflix catalogues for USA, Canada, UK, the Netherlands, Germany, and Japan, all of which have hundreds of movies and TV shows that the others don't! Check out the link above for more information.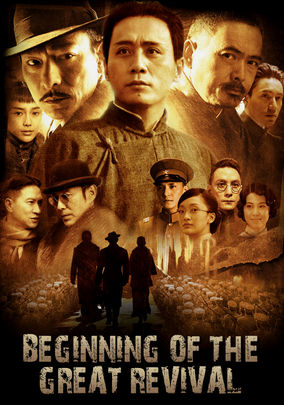 Beginning of the Great Revival
This historical propaganda epic tells the story of the Chinese Revolution and the events leading up to the creation of the Chinese Communist Party. Mao Zedong and Zhou Enlai come alive in a Chinese government film marking the 90th anniversary of the Communist Party.
Andy Lau | Fan Bingbing | Chen Kun | Zhou Xun | John Woo | Liu Ye | Daniel Wu | Leehom Wang | Jie Dong | Wang Xuebing
Sanping Han | Jianxin Huang
Dramas | Dramas based on real life | Foreign Movies | Foreign Dramas | Action & Adventure | Foreign Action & Adventure | Asian Action Movies | Chinese Movies | Political Dramas