Complete Netflix Canada movie list PLUS how to get American Netflix
New on Netflix Canada, plus a Complete Listing of everything on Netflix in Canada
Ride to Glory was first made available on Netflix Canada on Thursday, April 17, 2014
Unlock Ride to Glory
and thousands of other movies and TV shows worldwide!
If Ride to Glory isn't available in your country, or you are visiting a country where it isn't, there is still a way to watch it!
Learn how to watch International Netflix
Did you know that you can watch American Netflix from anywhere worldwide? Not only that, but you can unlock the entire Netflix catalogues for USA, Canada, UK, the Netherlands, Germany, and Japan, all of which have hundreds of movies and TV shows that the others don't! Check out the link above for more information.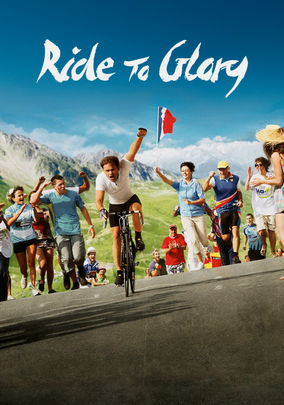 Ride to Glory
Francois is a Tour de France fanatic. When he gets fired by his boss and his wife leaves, he decides the best way to deal with the emotion of it all is to ride the Tour just days ahead of the pros. Sometimes running away from your problems isn't such a bad idea. He's got nothing left to lose!
Clovis Cornillac | Élodie Bouchez | André Marcon | Bruno Lochet | Bouli Lanners | Ary Abittan | Rose Caprais | Annick Christiaens
Laurent Tuel
Comedies | Foreign Movies | French Movies | Sports Movies | Sports Comedies | Foreign Comedies