Complete Netflix Canada movie list PLUS how to get American Netflix
New on Netflix Canada, plus a Complete Listing of everything on Netflix in Canada
The Great Beauty was first made available on Netflix Canada on Monday, July 7, 2014
Unlock The Great Beauty
and thousands of other movies and TV shows worldwide!
If The Great Beauty isn't available in your country, or you are visiting a country where it isn't, there is still a way to watch it!
Learn how to watch International Netflix
Did you know that you can watch American Netflix from anywhere worldwide? Not only that, but you can unlock the entire Netflix catalogues for USA, Canada, UK, the Netherlands, Germany, and Japan, all of which have hundreds of movies and TV shows that the others don't! Check out the link above for more information.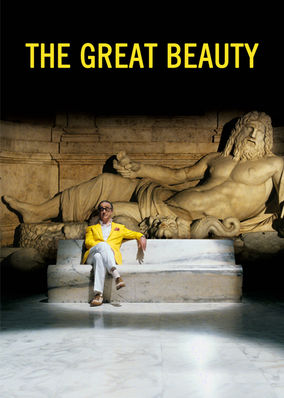 The Great Beauty
As charming 65-year-old journalist Jep Gambardella writes about Rome's culture and social life, he reflects with bitterness on the passions of his lost youth, even as he paints a complex portrait of the lovely and ancient city. In Rome, or inside the mind of a cynic past his prime? Wherever it is, something beautiful is just out of reach.
Toni Servillo | Carlo Buccirosso | Giorgio Pasotti | Franco Graziosi | Carlo Verdone | Sabrina Ferilli | Iaia Forte | Pamela Villoresi | Galatea Ranzi | Massimo De Francovich
Paolo Sorrentino
Dramas | Foreign Movies | Foreign Dramas | Italian Movies | Art House Movies