Complete Netflix Canada movie list PLUS how to get American Netflix
New on Netflix Canada, plus a Complete Listing of everything on Netflix in Canada
Sorry, it doesn't look like The Chef, the Actor, the Scoundrel is available on Netflix in Canada
Unlock The Chef, the Actor, the Scoundrel
and thousands of other movies and TV shows worldwide!
If The Chef, the Actor, the Scoundrel isn't available in your country, or you are visiting a country where it isn't, there is still a way to watch it!
Learn how to watch International Netflix
Did you know that you can watch American Netflix from anywhere worldwide? Not only that, but you can unlock the entire Netflix catalogues for USA, Canada, UK, the Netherlands, Germany, and Japan, all of which have hundreds of movies and TV shows that the others don't! Check out the link above for more information.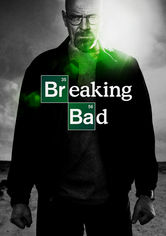 The Chef, the Actor, the Scoundrel
Intelligence officers question two scientists about a viral attack. But when interrogation fails, the agents stage an opera to confuse their captives. Two men have the cure for a World War II epidemic. If they won't talk, can an opera make them sing like canaries?
Liu Ye | Zhang Hanyu | Huang Bo | Chie Tanaka
Guan Hu
Comedies | Foreign Movies | Action & Adventure | Foreign Action & Adventure | Action Comedies | Asian Action Movies | Chinese Movies | Foreign Comedies | Military Action & Adventure