Complete Netflix Canada movie list PLUS how to get American Netflix
New on Netflix Canada, plus a Complete Listing of everything on Netflix in Canada
Sorry, it doesn't look like MVP: Most Valuable Primate is available on Netflix in Canada
Unlock MVP: Most Valuable Primate
and thousands of other movies and TV shows worldwide!
If MVP: Most Valuable Primate isn't available in your country, or you are visiting a country where it isn't, there is still a way to watch it!
Learn how to watch International Netflix
Did you know that you can watch American Netflix from anywhere worldwide? Not only that, but you can unlock the entire Netflix catalogues for USA, Canada, UK, the Netherlands, Germany, and Japan, all of which have hundreds of movies and TV shows that the others don't! Check out the link above for more information.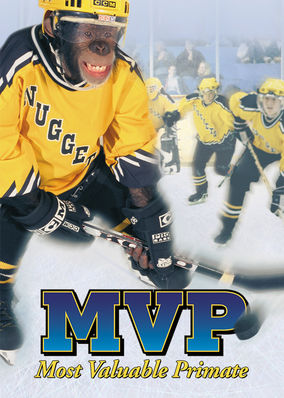 MVP: Most Valuable Primate
Jack, a university research chimp, is learning sign language as part of an academic experiment. But when the project's financier wants to sell Jack for medical testing, the primate's caretaker helps him escape. A hockey-playing chimp could be just what the team needs. This is one experiment he doesn't mind at all.
Kevin Zegers | Rick Ducommun | Jane Sowerby | Aaron Smolinski | Jamie Renée Smith | Philip Granger | Russell Ferrier | Lomax Study | Alexa Fox | Ingrid Tesch
Robert Vince
Children & Family Movies | Family Comedies | Movies for ages 5 to 7