Complete Netflix Canada movie list PLUS how to get American Netflix
New on Netflix Canada, plus a Complete Listing of everything on Netflix in Canada
Fullmetal Alchemist: Brotherhood was first made available on Netflix Canada on Monday, January 8, 2018
Unlock Fullmetal Alchemist: Brotherhood
and thousands of other movies and TV shows worldwide!
If Fullmetal Alchemist: Brotherhood isn't available in your country, or you are visiting a country where it isn't, there is still a way to watch it!
Learn how to watch International Netflix
Did you know that you can watch American Netflix from anywhere worldwide? Not only that, but you can unlock the entire Netflix catalogues for USA, Canada, UK, the Netherlands, Germany, and Japan, all of which have hundreds of movies and TV shows that the others don't! Check out the link above for more information.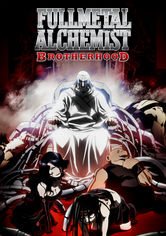 Fullmetal Alchemist: Brotherhood
After both suffer physical damage -- brothers Edward and Alphonse battle nefarious forces to try to reclaim their bodies in this supernatural anime. The stakes are rising. The search for a mind-body truth is on. Think you've seen it all? You ain't seen nothing yet.
Romi Pak | Kent Williams | Vic Mignogna | Rie Kugimiya | Maxey Whitehead | Kayumi Iemasa
Hiroshi Ōnogi
TV Shows