Complete Netflix Canada movie list PLUS how to get American Netflix
New on Netflix Canada, plus a Complete Listing of everything on Netflix in Canada
Sorry, it doesn't look like Sky Captain and the World of Tomorrow is available on Netflix in Canada
Unlock Sky Captain and the World of Tomorrow
and thousands of other movies and TV shows worldwide!
If Sky Captain and the World of Tomorrow isn't available in your country, or you are visiting a country where it isn't, there is still a way to watch it!
Learn how to watch International Netflix
Did you know that you can watch American Netflix from anywhere worldwide? Not only that, but you can unlock the entire Netflix catalogues for USA, Canada, UK, the Netherlands, Germany, and Japan, all of which have hundreds of movies and TV shows that the others don't! Check out the link above for more information.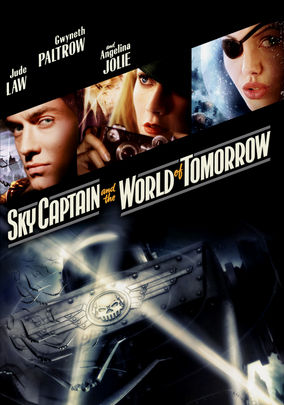 Sky Captain and the World of Tomorrow
When scientists the world over keep disappearing without a trace, it's up to intrepid reporter Polly and top aviator Sky Captain to uncover the truth. These skyscraper-smashing robots put King Kong to shame. Just wait till you meet the evil genius running the show.
Giovanni Ribisi | Michael Gambon | Jude Law | Gwyneth Paltrow | Angelina Jolie | Bai Ling | Omid Djalili | Trevor Baxter | Julian Curry | Peter Law
Kerry Conran
Action & Adventure | Action Thrillers | Adventures | Sci-Fi & Fantasy | Action Sci-Fi & Fantasy | Sci-Fi Adventure | Sci-Fi Thrillers