Complete Netflix Germany movie list PLUS how to get American Netflix
New on Netflix Germany, plus a Complete Listing of everything on Netflix in Germany
Ben & Holly's Little Kingdom was first made available on Netflix Germany on Friday, January 1, 2016
Unlock Ben & Holly's Little Kingdom
and thousands of other movies and TV shows worldwide!
If Ben & Holly's Little Kingdom isn't available in your country, or you are visiting a country where it isn't, there is still a way to watch it!
Learn how to watch International Netflix
Did you know that you can watch American Netflix from anywhere worldwide? Not only that, but you can unlock the entire Netflix catalogues for USA, Canada, UK, the Netherlands, Germany, and Japan, all of which have hundreds of movies and TV shows that the others don't! Check out the link above for more information.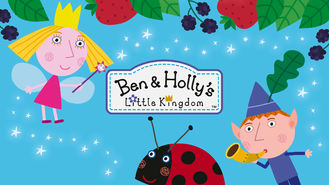 Ben & Holly's Little Kingdom
In the magical Little Kingdom, friends Ben Elf and fairy princess Holly have fun adventures as they learn about teamwork, sharing and problem-solving. In a world of kings and queens, fairies and elves, pirates and gnomes, their friendship is the best magic of all.
John Sparkes | David Graham | Preston Nyman | Sian Taylor | Ian Puleston-Davies | Sara Crowe | Sarah Ann Kennedy | Judy Flynn
Neville Astley | Mark Baker
TV Shows | Kids' TV | TV Cartoons