Complete Netflix Germany movie list PLUS how to get American Netflix
New on Netflix Germany, plus a Complete Listing of everything on Netflix in Germany
Diancie and the Cocoon of Destruction was first made available on Netflix Germany on Monday, February 1, 2016
Unlock Diancie and the Cocoon of Destruction
and thousands of other movies and TV shows worldwide!
If Diancie and the Cocoon of Destruction isn't available in your country, or you are visiting a country where it isn't, there is still a way to watch it!
Learn how to watch International Netflix
Did you know that you can watch American Netflix from anywhere worldwide? Not only that, but you can unlock the entire Netflix catalogues for USA, Canada, UK, the Netherlands, Germany, and Japan, all of which have hundreds of movies and TV shows that the others don't! Check out the link above for more information.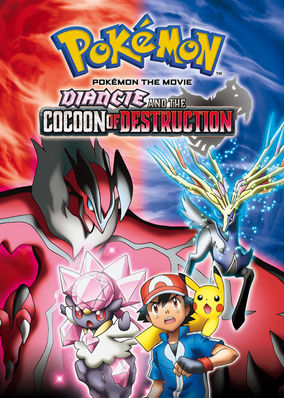 Diancie and the Cocoon of Destruction
A princess calls upon Ash and his friends to help her find the energy-giving Heart Diamond, save her domain from its enemies and restore her kingdom. Their underground world is teetering on the brink of destruction. A royal ruler is in peril. Can Ash save the day?
Mariya Ise | Rica Matsumoto | Ikue Otani | Sarah Natochenny | Alyson Leigh Rosenfeld | Yuki Kaji | Mike Liscio | Haven Paschall | Mayuki Makiguchi
Kunihiko Yuyama
Children & Family Movies