Complete Netflix Germany movie list PLUS how to get American Netflix
New on Netflix Germany, plus a Complete Listing of everything on Netflix in Germany
Kung Fu Panda: Secrets of the Scroll was first made available on Netflix Germany on Wednesday, August 3, 2016
Unlock Kung Fu Panda: Secrets of the Scroll
and thousands of other movies and TV shows worldwide!
If Kung Fu Panda: Secrets of the Scroll isn't available in your country, or you are visiting a country where it isn't, there is still a way to watch it!
Learn how to watch International Netflix
Did you know that you can watch American Netflix from anywhere worldwide? Not only that, but you can unlock the entire Netflix catalogues for USA, Canada, UK, the Netherlands, Germany, and Japan, all of which have hundreds of movies and TV shows that the others don't! Check out the link above for more information.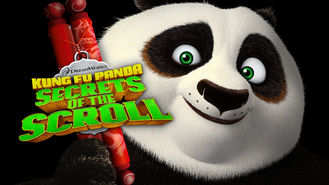 Kung Fu Panda: Secrets of the Scroll
When a twist of fate brings five unlikely animals together, they find that combining their unique kung fu styles as a team makes the perfect weapon! Individually, these little warriors are no match for a giant invader. But together, they're a force to be reckoned with!
Jack Black | Seth Rogen | David Cross | Dustin Hoffman | Lucy Liu | James Hong | Randall Duk Kim | Tara Macri
Rodolphe Guenoden
Children & Family Movies | Movies for ages 5 to 7 | Movies for ages 2 to 4