Complete Netflix Germany movie list PLUS how to get American Netflix
New on Netflix Germany, plus a Complete Listing of everything on Netflix in Germany
Jennifer - Sehnsucht nach was Besseres was first made available on Netflix Germany on Friday, April 1, 2016
Unlock Jennifer - Sehnsucht nach was Besseres
and thousands of other movies and TV shows worldwide!
If Jennifer - Sehnsucht nach was Besseres isn't available in your country, or you are visiting a country where it isn't, there is still a way to watch it!
Learn how to watch International Netflix
Did you know that you can watch American Netflix from anywhere worldwide? Not only that, but you can unlock the entire Netflix catalogues for USA, Canada, UK, the Netherlands, Germany, and Japan, all of which have hundreds of movies and TV shows that the others don't! Check out the link above for more information.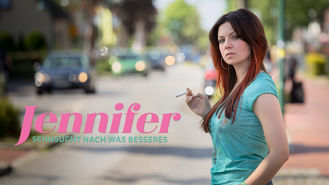 Jennifer - Sehnsucht nach was Besseres
Twenty-nine-year-old hairdresser and makeup artist Jennifer has big dreams to open her own salon one day, despite having failed her trade examination. Although she's surrounded by kooky clients and colleagues, this stylist plans to better herself, one manicure at a time.
Olli Dittrich | Doris Kunstmann | Katrin Ingendoh | Laura Lo Zito | David Bredin | Annika Martens | Jan Peter Heyne | Angelika Thomas
Lars Jessen
TV Shows | TV Comedies | German TV Shows