Complete Netflix Germany movie list PLUS how to get American Netflix
New on Netflix Germany, plus a Complete Listing of everything on Netflix in Germany
We Are Twisted F***ing Sister! was first made available on Netflix Germany on Saturday, April 23, 2016
Unlock We Are Twisted F***ing Sister!
and thousands of other movies and TV shows worldwide!
If We Are Twisted F***ing Sister! isn't available in your country, or you are visiting a country where it isn't, there is still a way to watch it!
Learn how to watch International Netflix
Did you know that you can watch American Netflix from anywhere worldwide? Not only that, but you can unlock the entire Netflix catalogues for USA, Canada, UK, the Netherlands, Germany, and Japan, all of which have hundreds of movies and TV shows that the others don't! Check out the link above for more information.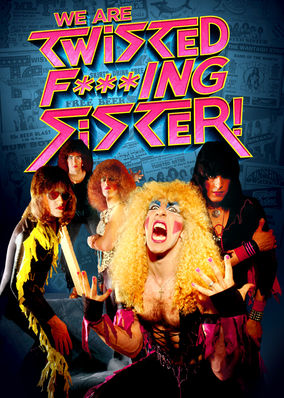 We Are Twisted F***ing Sister!
Before achieving mainstream success in the 1980s, glam rock icons Twisted Sister spent years crafting their outrageous act in the New York club scene. While disco and punk dominated New York City, these guys invaded the suburbs. Meet the overlords of heavy metal.
Dee Snider | Mark Mendoza | Jay Jay French | Eddie Ojeda
Andrew Horn
Documentaries | Biographical Documentaries | Music & Concert Documentaries