Complete Netflix Germany movie list PLUS how to get American Netflix
New on Netflix Germany, plus a Complete Listing of everything on Netflix in Germany
Sorry, it doesn't look like Dragon: The Bruce Lee Story is available on Netflix in Germany
Unlock Dragon: The Bruce Lee Story
and thousands of other movies and TV shows worldwide!
If Dragon: The Bruce Lee Story isn't available in your country, or you are visiting a country where it isn't, there is still a way to watch it!
Learn how to watch International Netflix
Did you know that you can watch American Netflix from anywhere worldwide? Not only that, but you can unlock the entire Netflix catalogues for USA, Canada, UK, the Netherlands, Germany, and Japan, all of which have hundreds of movies and TV shows that the others don't! Check out the link above for more information.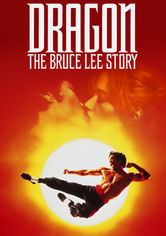 Jason Scott Lee | Robert Wagner | Lauren Holly | Sven-Ole Thorsen | Ric Young | Nancy Kwan | Michael Learned | Luoyong Wang | Kay Tong Lim | Sterling Macer Jr.
Rob Cohen
Dramas | Dramas based on real life | Dramas based on contemporary literature | Martial Arts Movies | Dramas based on Books | Biographical Dramas