Complete Netflix Germany movie list PLUS how to get American Netflix
New on Netflix Germany, plus a Complete Listing of everything on Netflix in Germany
Bring It On: All or Nothing was first made available on Netflix Germany on Wednesday, October 14, 2015
Unlock Bring It On: All or Nothing
and thousands of other movies and TV shows worldwide!
If Bring It On: All or Nothing isn't available in your country, or you are visiting a country where it isn't, there is still a way to watch it!
Learn how to watch International Netflix
Did you know that you can watch American Netflix from anywhere worldwide? Not only that, but you can unlock the entire Netflix catalogues for USA, Canada, UK, the Netherlands, Germany, and Japan, all of which have hundreds of movies and TV shows that the others don't! Check out the link above for more information.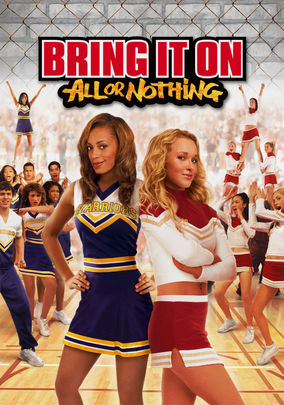 Bring It On: All or Nothing
Cheer captain Britney plans to have her squad earn a coveted spot in singing sensation Rihanna's video but must think fast when her plan is derailed. A cheerleader will do anything to get a spot on her new school's squad. She'll need more than pom-poms and high kicks.
Gary Leroi Gray | Hayden Panettiere | Jake McDorman | Solange Knowles | Cindy Chiu | Danielle Savre | Marcy Rylan | Francia Almendarez | Gus Carr | Giovonnie Samuels | Jessica Nicole Fife
Steve Rash
Comedies | Teen Comedies | Sports Movies | Sports Comedies