Complete Netflix Germany movie list PLUS how to get American Netflix
New on Netflix Germany, plus a Complete Listing of everything on Netflix in Germany
Extremely Loud and Incredibly Close was first made available on Netflix Germany on Wednesday, April 27, 2016
Unlock Extremely Loud and Incredibly Close
and thousands of other movies and TV shows worldwide!
If Extremely Loud and Incredibly Close isn't available in your country, or you are visiting a country where it isn't, there is still a way to watch it!
Learn how to watch International Netflix
Did you know that you can watch American Netflix from anywhere worldwide? Not only that, but you can unlock the entire Netflix catalogues for USA, Canada, UK, the Netherlands, Germany, and Japan, all of which have hundreds of movies and TV shows that the others don't! Check out the link above for more information.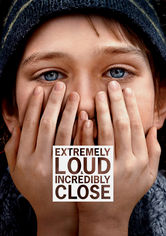 Extremely Loud and Incredibly Close
Believing that his father left him a message before dying on September 11, young Oskar embarks on an emotional odyssey through New York City. A boy who lost his father on September 11 circles New York City searching for an answer to a riddle. But does it exist?
John Goodman | Viola Davis | Tom Hanks | James Gandolfini | Sandra Bullock | Jeffrey Wright | Max von Sydow | Stephen Henderson | Thomas Horn | Zoe Caldwell | Stephen McKinley Henderson
Stephen Daldry
Dramas | Tearjerkers | Dramas based on contemporary literature | Dramas based on Books