Complete Netflix Germany movie list PLUS how to get American Netflix
New on Netflix Germany, plus a Complete Listing of everything on Netflix in Germany
Steve Jobs: Billion Dollar Hippy was first made available on Netflix Germany on Saturday, September 20, 2014
Unlock Steve Jobs: Billion Dollar Hippy
and thousands of other movies and TV shows worldwide!
If Steve Jobs: Billion Dollar Hippy isn't available in your country, or you are visiting a country where it isn't, there is still a way to watch it!
Learn how to watch International Netflix
Did you know that you can watch American Netflix from anywhere worldwide? Not only that, but you can unlock the entire Netflix catalogues for USA, Canada, UK, the Netherlands, Germany, and Japan, all of which have hundreds of movies and TV shows that the others don't! Check out the link above for more information.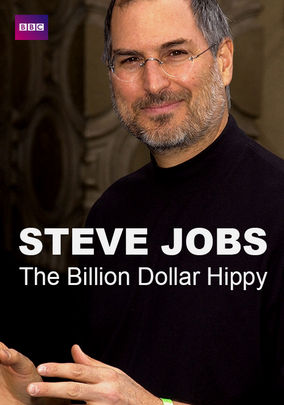 Steve Jobs: Billion Dollar Hippy
Insiders including Apple co-founder Steve Wozniak tell extraordinary stories of the rise, fall and rise again of Apple with Steve Jobs at its helm. The Apple creator was shaped by counterculture values. He believed he could change the world -- with technology.
Steve Jobs | Steve Wozniak | Evan Davis
Laura Craig Gray | Tristan Quinn
British Movies | TV Shows | Documentaries | Biographical Documentaries | TV Documentaries | British TV Shows | Science & Technology TV Documentaries