Complete Netflix Germany movie list PLUS how to get American Netflix
New on Netflix Germany, plus a Complete Listing of everything on Netflix in Germany
Sorry, it doesn't look like The Bridge on the River Kwai is available on Netflix in Germany
Unlock The Bridge on the River Kwai
and thousands of other movies and TV shows worldwide!
If The Bridge on the River Kwai isn't available in your country, or you are visiting a country where it isn't, there is still a way to watch it!
Learn how to watch International Netflix
Did you know that you can watch American Netflix from anywhere worldwide? Not only that, but you can unlock the entire Netflix catalogues for USA, Canada, UK, the Netherlands, Germany, and Japan, all of which have hundreds of movies and TV shows that the others don't! Check out the link above for more information.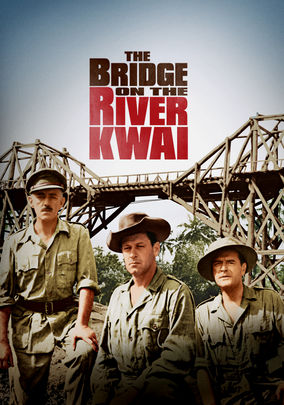 The Bridge on the River Kwai
This sweeping epic is set in a World War II Japanese prison camp, where British prisoners are forced to build a bridge as a morale-building exercise. Even in war, victory is a battle of wills. But just because you've won the battle, it doesn't mean you've won the war.
Alec Guinness | Jack Hawkins | William Holden | André Morell | James Donald | John Boxer | Percy Herbert | Geoffrey Horne | Peter Williams | Sessue Hayakawa
David Lean
Dramas | Dramas based on classic literature | Action & Adventure | Dramas based on Books | Classic Movies | Classic Dramas | Classic Action & Adventure | Military Action & Adventure | Military Dramas | Classic War Movies