Complete Netflix India movie list PLUS how to get American Netflix
New on Netflix India, plus a Complete Listing of everything on Netflix in India
The Hook Up Plan was first made available on Netflix India on Friday, December 7, 2018
Unlock The Hook Up Plan
and thousands of other movies and TV shows worldwide!
If The Hook Up Plan isn't available in your country, or you are visiting a country where it isn't, there is still a way to watch it!
Learn how to watch International Netflix
Did you know that you can watch American Netflix from anywhere worldwide? Not only that, but you can unlock the entire Netflix catalogues for USA, Canada, UK, the Netherlands, Germany, and Japan, all of which have hundreds of movies and TV shows that the others don't! Check out the link above for more information.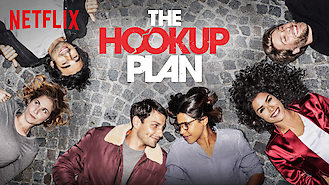 The Hook Up Plan
When Parisian Elsa gets hung up on her ex, her best friends secretly hire a male escort to help her move on. But their plan works a little too well. Her BFFs wanted to get her out of a romantic rut. But now she's falling for a fantasy. And things are getting messier by the day.
Sabrina Ouazani | Marc Ruchmann | Syrus Shahidi | Zita Hanrot | Joséphine Draï | Tom Dingler | Yvan Naubron | Guillaume Labbé
Chris Lang | Noémie Saglio | Julien Teisseire
TV Shows | TV Comedies | Romantic TV Shows | French TV Shows