Complete Netflix Ireland movie list PLUS how to get American Netflix
New on Netflix Ireland, plus a Complete Listing of everything on Netflix in Ireland
Delta Force 2: Operation Stranglehold was first made available on Netflix Ireland on Wednesday, April 22, 2015
Unlock Delta Force 2: Operation Stranglehold
and thousands of other movies and TV shows worldwide!
If Delta Force 2: Operation Stranglehold isn't available in your country, or you are visiting a country where it isn't, there is still a way to watch it!
Learn how to watch International Netflix
Did you know that you can watch American Netflix from anywhere worldwide? Not only that, but you can unlock the entire Netflix catalogues for USA, Canada, UK, the Netherlands, Germany, and Japan, all of which have hundreds of movies and TV shows that the others don't! Check out the link above for more information.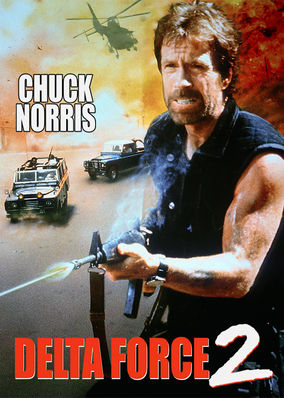 Delta Force 2: Operation Stranglehold
Col. Scott McCoy and his Delta Force commandos battle a Colombian drug cartel in this action-packed sequel. Hounded by federal agents, a despicable drug kingpin kidnaps a trio of American narcotics agents and arranges the death of McCoy's partner. If you mess with the Colonel's own, you know he's gonna rain down all kinds of hell on your head.
Mark Margolis | John P. Ryan | Billy Drago | Chuck Norris | Richard Jaeckel | Begonya Plaza | Paul Perri | Hector Mercado
Aaron Norris
Action & Adventure | Action Thrillers | Military Action & Adventure