Complete Netflix Ireland movie list PLUS how to get American Netflix
New on Netflix Ireland, plus a Complete Listing of everything on Netflix in Ireland
Alvin and the Chipmunks Meet the Wolfman was first made available on Netflix Ireland on Friday, January 3, 2014
Unlock Alvin and the Chipmunks Meet the Wolfman
and thousands of other movies and TV shows worldwide!
If Alvin and the Chipmunks Meet the Wolfman isn't available in your country, or you are visiting a country where it isn't, there is still a way to watch it!
Learn how to watch International Netflix
Did you know that you can watch American Netflix from anywhere worldwide? Not only that, but you can unlock the entire Netflix catalogues for USA, Canada, UK, the Netherlands, Germany, and Japan, all of which have hundreds of movies and TV shows that the others don't! Check out the link above for more information.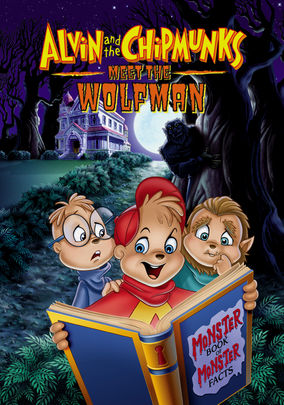 Alvin and the Chipmunks Meet the Wolfman
In this spooky feature-length movie, Alvin, Simon and Theodore stage a production of "Dr. Jekyll and Mr. Hyde" and things get seriously creepy! Those mischievous chipmunks stage a horror play that gets them thinking. Could the Wolfman live next door? Yipes!
Elizabeth Daily | Maurice LaMarche | Frank Welker | Rob Paulsen | Miriam Flynn | April Winchell | Ross Bagdasarian Jr. | Janice Karman | Ross Bagdasarian | Jr.
Kathi Castillo
Comedies | Children & Family Movies | Movies for ages 8 to 10 | Family Comedies | Movies for ages 5 to 7 | Animal Tales | Family Animation