Complete Netflix Luxembourg movie list PLUS how to get American Netflix
New on Netflix Luxembourg, plus a Complete Listing of everything on Netflix in Luxembourg
The Manchurian Candidate was first made available on Netflix Luxembourg on Wednesday, August 10, 2016
Unlock The Manchurian Candidate
and thousands of other movies and TV shows worldwide!
If The Manchurian Candidate isn't available in your country, or you are visiting a country where it isn't, there is still a way to watch it!
Learn how to watch International Netflix
Did you know that you can watch American Netflix from anywhere worldwide? Not only that, but you can unlock the entire Netflix catalogues for USA, Canada, UK, the Netherlands, Germany, and Japan, all of which have hundreds of movies and TV shows that the others don't! Check out the link above for more information.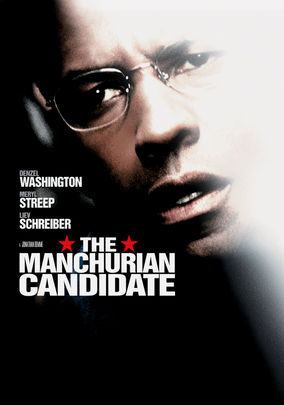 The Manchurian Candidate
Two U.S. soldiers in the first Gulf War are programmed to rebel once they return home. Several years later, one becomes a vice presidential candidate. Two soldiers taken prisoner, their minds forever altered. Now home, one will achieve greatness. The other must stop him.
Jon Voight | Denzel Washington | Liev Schreiber | Vera Farmiga | Meryl Streep | Kimberly Elise | Jeffrey Wright | Simon McBurney | Bruno Ganz | David Keeley
Jonathan Demme
Thrillers | Psychological Thrillers | Political Thrillers