Complete Netflix Luxembourg movie list PLUS how to get American Netflix
New on Netflix Luxembourg, plus a Complete Listing of everything on Netflix in Luxembourg
Le Monde en face : Global gay, pour... was first made available on Netflix Luxembourg on Thursday, October 15, 2015
Watch American Netflix and unlock thousands of movies and TV shows worldwide!
Learn how to watch International Netflix
Did you know that you can watch American Netflix from anywhere worldwide? Not only that, but you can unlock the entire Netflix catalogues for USA, Canada, UK, the Netherlands, Germany, and Japan, all of which have hundreds of movies and TV shows that the others don't! Check out the link above for more information.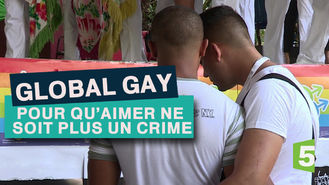 Le Monde en face : Global gay, pour...
This documentary travels inside countries where homosexuality is a punishable crime and examines the human toll of draconian anti-gay laws. In some countries, being gay can mean a jail sentence -- or even a death sentence. But the world is fighting back.
Rémi Lainé
Documentaries | International Movies