Complete Netflix Luxembourg movie list PLUS how to get American Netflix
New on Netflix Luxembourg, plus a Complete Listing of everything on Netflix in Luxembourg
Happily N'Ever After 2: Snow White was first made available on Netflix Luxembourg on Sunday, May 1, 2016
Unlock Happily N'Ever After 2: Snow White
and thousands of other movies and TV shows worldwide!
If Happily N'Ever After 2: Snow White isn't available in your country, or you are visiting a country where it isn't, there is still a way to watch it!
Learn how to watch International Netflix
Did you know that you can watch American Netflix from anywhere worldwide? Not only that, but you can unlock the entire Netflix catalogues for USA, Canada, UK, the Netherlands, Germany, and Japan, all of which have hundreds of movies and TV shows that the others don't! Check out the link above for more information.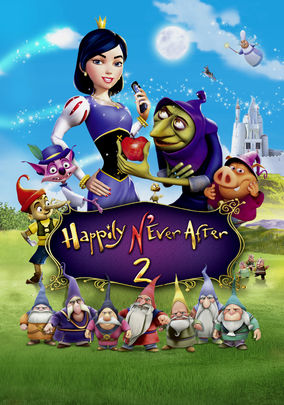 Happily N'Ever After 2: Snow White
When her father's fiancée turns out to be a real witch, Snow White springs into action to put a stop to the wedding and bring peace to the kingdom. Snow White ignores her duties to have fun with friends. But with the King engaged to a witch, can Snow save the kingdom?
Cindy Robinson | Kate Higgins | Lex Lang | Jim Sullivan | David Lodge | G.K. Bowes | Kirk Thornton | Kelly Brewster | Doug Erholtz | Jennie Fahn | Helen Niedwick
Steven E. Gordon | Boyd Kirkland
Comedies | Children & Family Movies | Movies for ages 8 to 10 | Movies for ages 11 to 12 | Family Adventures | Family Comedies | Family Sci-Fi & Fantasy