Complete Netflix Luxembourg movie list PLUS how to get American Netflix
New on Netflix Luxembourg, plus a Complete Listing of everything on Netflix in Luxembourg
20,000 Leagues Under the Sea was first made available on Netflix Luxembourg on Thursday, September 25, 2014
Unlock 20,000 Leagues Under the Sea
and thousands of other movies and TV shows worldwide!
If 20,000 Leagues Under the Sea isn't available in your country, or you are visiting a country where it isn't, there is still a way to watch it!
Learn how to watch International Netflix
Did you know that you can watch American Netflix from anywhere worldwide? Not only that, but you can unlock the entire Netflix catalogues for USA, Canada, UK, the Netherlands, Germany, and Japan, all of which have hundreds of movies and TV shows that the others don't! Check out the link above for more information.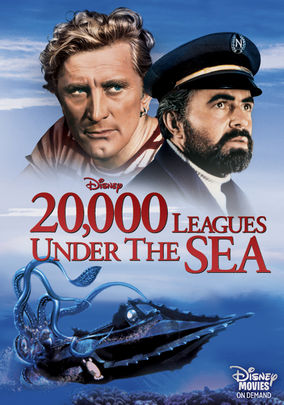 20,000 Leagues Under the Sea
Sent to investigate a rash of shipwrecks, Ned encounters the nefarious Capt. Nemo's submarine in this adaptation of the classic Jules Verne adventure. Something mysterious is sinking ships. Rough seas, a mega-octopus ... or maybe a megalomaniacal submarine captain.
James Mason | Kirk Douglas | Ted de Corsia | Robert J. Wilke | Carleton Young | Peter Lorre | Paul Lukas | J.M. Kerrigan
Richard Fleischer
Action & Adventure | Children & Family Movies | Movies for ages 8 to 10 | Movies for ages 11 to 12 | Family Adventures | Movies based on children's books | Adventures | Movies for ages 5 to 7 | Sci-Fi & Fantasy | Classic Action & Adventure | Family Sci-Fi & Fantasy | Classic Children & Family Movies | Disney