Complete Netflix Switzerland movie list PLUS how to get American Netflix
New on Netflix Switzerland, plus a Complete Listing of everything on Netflix in Switzerland
Secrets of the Tower of London was first made available on Netflix Switzerland on Wednesday, May 3, 2017
Unlock Secrets of the Tower of London
and thousands of other movies and TV shows worldwide!
If Secrets of the Tower of London isn't available in your country, or you are visiting a country where it isn't, there is still a way to watch it!
Learn how to watch International Netflix
Did you know that you can watch American Netflix from anywhere worldwide? Not only that, but you can unlock the entire Netflix catalogues for USA, Canada, UK, the Netherlands, Germany, and Japan, all of which have hundreds of movies and TV shows that the others don't! Check out the link above for more information.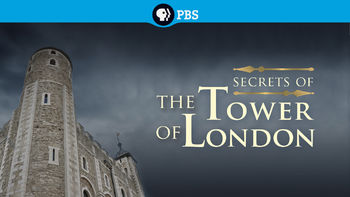 Secrets of the Tower of London
Explore the storied history of the iconic Tower of London as it evolved from a royal castle into a dungeon prison and, finally, an armory and mint. It's more than just a centuries-old tourist trap. England's rich and sometimes frightening history is behind the door.
Samuel West
Vicky Matthews
Documentaries | Social & Cultural Documentaries | TV Documentaries