Complete Netflix Taiwan movie list PLUS how to get American Netflix
New on Netflix Taiwan, plus a Complete Listing of everything on Netflix in Taiwan
Never Let Me Go was first made available on Netflix Taiwan on Saturday, June 30, 2018
Unlock Never Let Me Go
and thousands of other movies and TV shows worldwide!
If Never Let Me Go isn't available in your country, or you are visiting a country where it isn't, there is still a way to watch it!
Learn how to watch International Netflix
Did you know that you can watch American Netflix from anywhere worldwide? Not only that, but you can unlock the entire Netflix catalogues for USA, Canada, UK, the Netherlands, Germany, and Japan, all of which have hundreds of movies and TV shows that the others don't! Check out the link above for more information.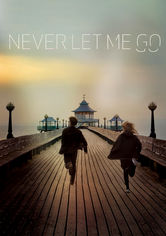 Never Let Me Go
After many happy years at boarding school, Ruth, Kathy and Tommy face changing dynamics in their friendship and a grim fate they were raised to fulfill. For as long as they could remember, they were told they were special. Then they learned what the future held for each of them.
Keira Knightley | Carey Mulligan | Sally Hawkins | Charlotte Rampling | Andrew Garfield | Isobel Meikle-Small | Ella Purnell | Charlie Rowe | Kate Bowes Renna
Mark Romanek
Dramas | Dramas based on contemporary literature | Romantic Movies | Romantic Dramas | British Movies | Dramas based on Books | Sci-Fi & Fantasy | Sci-Fi Dramas