Complete Netflix UK movie list PLUS how to get American Netflix
New on Netflix UK, plus a Complete Listing of everything on Netflix in the UK
Contract Killers was first made available on Netflix UK on Saturday, October 3, 2015
Unlock Contract Killers
and thousands of other movies and TV shows worldwide!
If Contract Killers isn't available in your country, or you are visiting a country where it isn't, there is still a way to watch it!
Learn how to watch International Netflix
Did you know that you can watch American Netflix from anywhere worldwide? Not only that, but you can unlock the entire Netflix catalogues for USA, Canada, UK, the Netherlands, Germany, and Japan, all of which have hundreds of movies and TV shows that the others don't! Check out the link above for more information.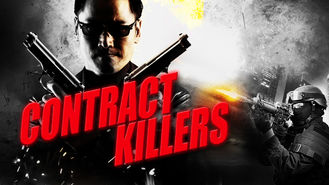 Contract Killers
An efficient, yet arrogant assassin has only one night to meticulously ambush and kill an entire team of vigilantes who are targeting the city¿s drug dealers. All goes to plan until the assassin encounters Marshall, a naturally-skilled newcomer who survives the attack, and is now determined to stop him.
Luke Hawker | Dallas Barnett | James Trevena-Brown | Rob Young | Renee Cataldo | Tony MacIver | Kerry Glamsch | Logan Pithyou
Mathew John Pearson
Action & Adventure | Action Thrillers | Crime Action & Adventure