Complete Netflix UK movie list PLUS how to get American Netflix
New on Netflix UK, plus a Complete Listing of everything on Netflix in the UK
Black Lagoon: Roberta's Blood Trail was first made available on Netflix UK on Monday, January 18, 2016
Unlock Black Lagoon: Roberta's Blood Trail
and thousands of other movies and TV shows worldwide!
If Black Lagoon: Roberta's Blood Trail isn't available in your country, or you are visiting a country where it isn't, there is still a way to watch it!
Learn how to watch International Netflix
Did you know that you can watch American Netflix from anywhere worldwide? Not only that, but you can unlock the entire Netflix catalogues for USA, Canada, UK, the Netherlands, Germany, and Japan, all of which have hundreds of movies and TV shows that the others don't! Check out the link above for more information.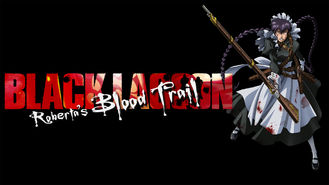 Black Lagoon: Roberta's Blood Trail
When her boss gets assassinated, a former terrorist travels to the crime-infested city of Roanapur to visit bloody revenge upon his killers. This maid used to be a terrorist: a handy skill set to have during her all-out campaign of bloodthirsty retribution.
Daisuke Namikawa | Tabitha St. Germain | Cathy Weseluck | Lisa Ann Beley | Megumi Toyoguchi | Hiroaki Hirata | Brian Drummond | Brad Swaile | Maryke Hendrikse | Michie Tomizawa | Jun Karasawa | Kazue Ikura
TV Shows