Complete Netflix UK movie list PLUS how to get American Netflix
New on Netflix UK, plus a Complete Listing of everything on Netflix in the UK
Lauda: The Untold Story was first made available on Netflix UK on Sunday, November 1, 2015
Unlock Lauda: The Untold Story
and thousands of other movies and TV shows worldwide!
If Lauda: The Untold Story isn't available in your country, or you are visiting a country where it isn't, there is still a way to watch it!
Learn how to watch International Netflix
Did you know that you can watch American Netflix from anywhere worldwide? Not only that, but you can unlock the entire Netflix catalogues for USA, Canada, UK, the Netherlands, Germany, and Japan, all of which have hundreds of movies and TV shows that the others don't! Check out the link above for more information.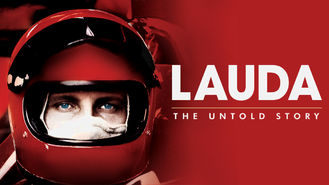 Lauda: The Untold Story
This documentary recounts Austrian racing star Niki Lauda's explosive 1976 crash and recovery from one of the worst disasters in Formula One history. One of the greatest Formula One drivers wasn't supposed to survive the crash. How he did it is his own kind of miracle.
Niki Lauda
Hannes Michael Schalle
Documentaries | Biographical Documentaries | Sports Documentaries