Complete Netflix UK movie list PLUS how to get American Netflix
New on Netflix UK, plus a Complete Listing of everything on Netflix in the UK
Cheech & Chong's Up in Smoke was first made available on Netflix UK on Monday, December 31, 2012
Unlock Cheech & Chong's Up in Smoke
and thousands of other movies and TV shows worldwide!
If Cheech & Chong's Up in Smoke isn't available in your country, or you are visiting a country where it isn't, there is still a way to watch it!
Learn how to watch International Netflix
Did you know that you can watch American Netflix from anywhere worldwide? Not only that, but you can unlock the entire Netflix catalogues for USA, Canada, UK, the Netherlands, Germany, and Japan, all of which have hundreds of movies and TV shows that the others don't! Check out the link above for more information.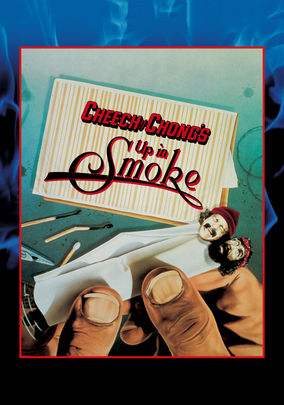 Cheech & Chong's Up in Smoke
Cheech Marin and Tommy Chong star in this tale of two stoners in search of the perfect stash of hash who end up cruising around in a van made of pot. Road trip, police pursuit, bromance and laughs of dubious taste. A 70's-style road trip in a van that's had body work.
Tommy Chong | Cheech Marin | Strother Martin | Edie Adams | Arthur Roberts | Harold Fong | Richard Novo | Jane Moder | Pam Bille | Marian Beeler | Donald Hotton | John Ian Jacobs
Lou Adler
Comedies | Slapstick Comedies | Cult Comedies | Late Night Comedies | Cult Movies