Complete Netflix UK movie list PLUS how to get American Netflix
New on Netflix UK, plus a Complete Listing of everything on Netflix in the UK
Sorry, it doesn't look like Camp 14: Total Control Zone is available on Netflix in the UK
Unlock Camp 14: Total Control Zone
and thousands of other movies and TV shows worldwide!
If Camp 14: Total Control Zone isn't available in your country, or you are visiting a country where it isn't, there is still a way to watch it!
Learn how to watch International Netflix
Did you know that you can watch American Netflix from anywhere worldwide? Not only that, but you can unlock the entire Netflix catalogues for USA, Canada, UK, the Netherlands, Germany, and Japan, all of which have hundreds of movies and TV shows that the others don't! Check out the link above for more information.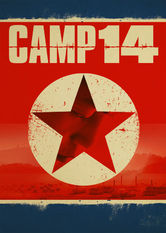 Camp 14: Total Control Zone
Director Marc Wiese's portrait of inhumanity chronicles the story of Shin Dong-huyk, who was born in a North Korean prison camp but escaped at age 23. He was destined to die in the same place he was born. After more than two decades, he saw the world for the first time.
Shin Dong Huyk | Hyuk Kwon | Oh Yang-nam
Marc Wiese
Foreign Movies | Documentaries | Social & Cultural Documentaries | Biographical Documentaries | German Movies | Foreign Documentaries